Questions to Ask Your Web Design Agency
A great website design agency should understand all of the different factors that come into play when designing a potential market leading website. Many companies just choose a local web design company, or a freelance web designer, they might have incredible skills and be the best choice for your investment, but as the website is the face of your company and the first impression that many new customers receive of your business, it would be useful to know whether your web designer is doing a fantastic job, or if they have the competence required to take your business to the top. These tips will let you know whether your money is being invested in the right way.
Who's Visiting Your Website?
There needs to be a clear focus when attracting visitors to your website, a training provider might be looking at enticing people who want to improve their skills, or business owners that need to train their workforce. If you're a business selling high end machinery, then you need to be attracting decision makers that run factories and have the budget to purchase. When the audience has been identified, it's time to get into their mindset and your website should reflect this. If you've got the best equipment in the world, really high quality and promoting a premium product or service, your website needs to give this impression.
The Goal of Your Website
When designing a website a goal needs to be established. This might sound obvious, but if your goal is to generate new enquiries via email, your website needs to set up a path for the user to generate interest, find your details and send over information for you to follow up. A fast food chain wouldn't want to create the same user journey, they would be looking for potential customers to view the menu and place and order or call up to place an order. If they provide a sit-in service, people need to be able to find it and some helpful information on whether there is local free parking would help the user make their final decision.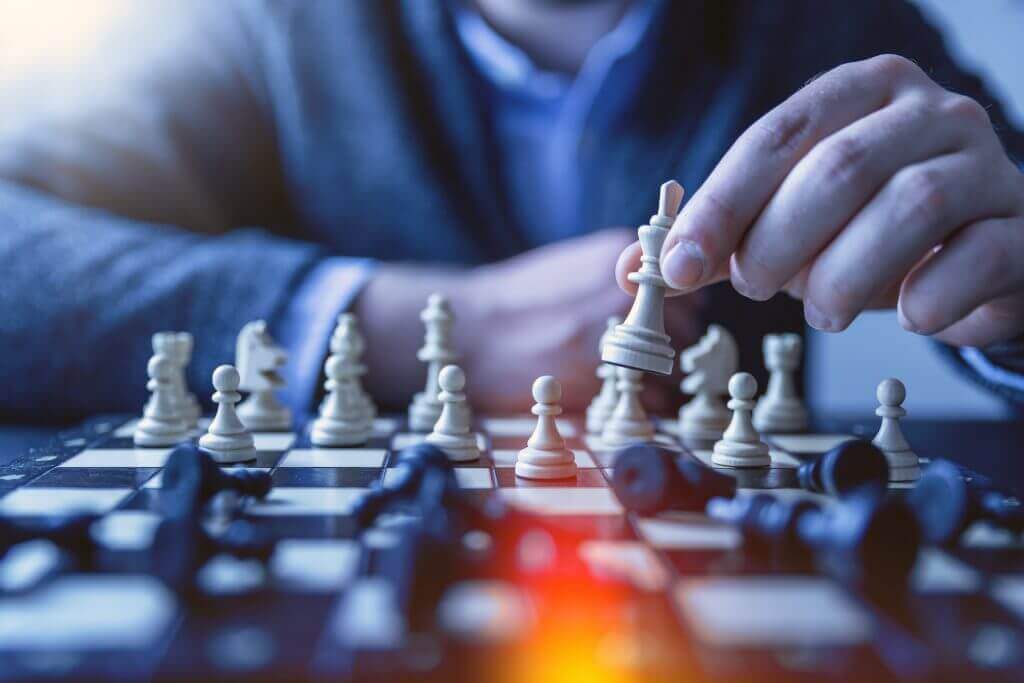 Professional SEO Services in Web Design
If your target users can't find your website then it's not going to be a source of new business but instead a landing page or source of information for people that find you via direct links, social media or other promotional materials. Research has shown that over 90% of websites don't get any traffic at all, so you have to be clear and set out expectations. Are you hiring a web designer or a company that specialises in SEO? Some companies have the team and capabilities to do both, but it's unlikely that a freelancer is going to have the time and capability to manage both web design and be an expert in search engine optimisation. Every professional SEO company should provide you with a monthly report detailing your website visitors from search engines and keyword rankings. If you're not getting a report then it's impossible to know if your SEO strategy is working, and if you need to make any changes.
Visuals in Web Design
An eye popping visual or video makes a fantastic first impression on the user. The images need to be clear, crisp and relevant to your business. Every image should reflect your brand identity and should be useful for potential customers visiting your website and not just filler. Check out this example to see how a great first impression makes the reader want to continue to learn more and how it reflects the company ethos and the standard of work they want to project. Getting these website images wrong could leave a negative impression which may drive the prospect away or put a lower value on your proposition.
Content Writing as Part of your Web Design Strategy
There are an increasing number of dedicated content writing agencies, which is a clear indication that to be a leader in your industry or area, you need to be producing quality content. It's also incredibly difficult to have a viable SEO strategy without some sort of content plan. Without any content search engines won't be able to link your website to user queries so it's not going to generate any business for your website. Regular updates to blogs, case studies and other informational articles ensure that you're keeping up with current trends and getting more searchable content out to potential clients. The keyword is quality. If it's a spammy webpage, which doesn't help your target audience, this will just increase your bounce rate and even harm your website rankings, which is why it's essential to put thought and effort into every website page if you want to outperform your competitors.
Outsourcing Your Marketing Department
Take a minute to think about marketing departments of the top companies in your industry and the team that's required to create and maintain a quality website.
Web developers
Videographers
Cybersecurity Specialists
Graphic designers
Copywriters
SEO Specialists
Social media managers
IT managers
The salaries of a dedicated team could easily top £200k per year which is why most companies don't create and maintain their own website but outsource to professionals which can provide the same kind of quality. Choosing a company that has all of these resources at their disposal, will reduce your costs and ensure the best return on investment.
LogicBarn has a team with decades of experience that encompasses all of the skills needed to keep your business moving forward. If you have any questions on how to increase your website traffic or would like a free website audit give LogicBarn a call on 0303 223 0110 now.