A Collaboration of Shared Values, Talent and Ideas
Amy Johnson
Founded in 2020, Meet for Good is a membership business collective that collaborates business with charity and entertainment; uniting these very different industries through a mutual connection and interest on a variety of topics.
After 20 lucrative years in the sporting industry, Pete Rhodes decided it was time to give back, and do good with the reputation he had earned himself. This motivation led to action, and in 2005, Rhodes founded the All for Good campaign. Involving other sporting personalities to work alongside charitable causes and corporate sponsors, All for Good designs, develops and delivers events and sponsorship programmes to encourage businesses and partners alike to participate and encourage others to get involved in charitable causes.
Targeted towards businesses, the Meet for Good campaign hosts 6 Business Breakfast events a year and has established itself as a valuable business event in the Midlands. Featuring big names in the world of sports, guests at the conference deliver speeches sharing their own personal experiences, addressing their own vulnerabilities and what drives them to keep going.
Meet for Good Members are invited to the Curry for Good nights, created as an informal way of relaying the insightful information distributed at the conference to the Meet for Good membership group. However, the main purpose the Curry for Good nights serve is seeking out additional fundraising opportunities and further pushing the values that the campaign stands for. Curry for Good, as well as other charitable events, sees 10% of Meet for Good's annual proceedings turn into donations.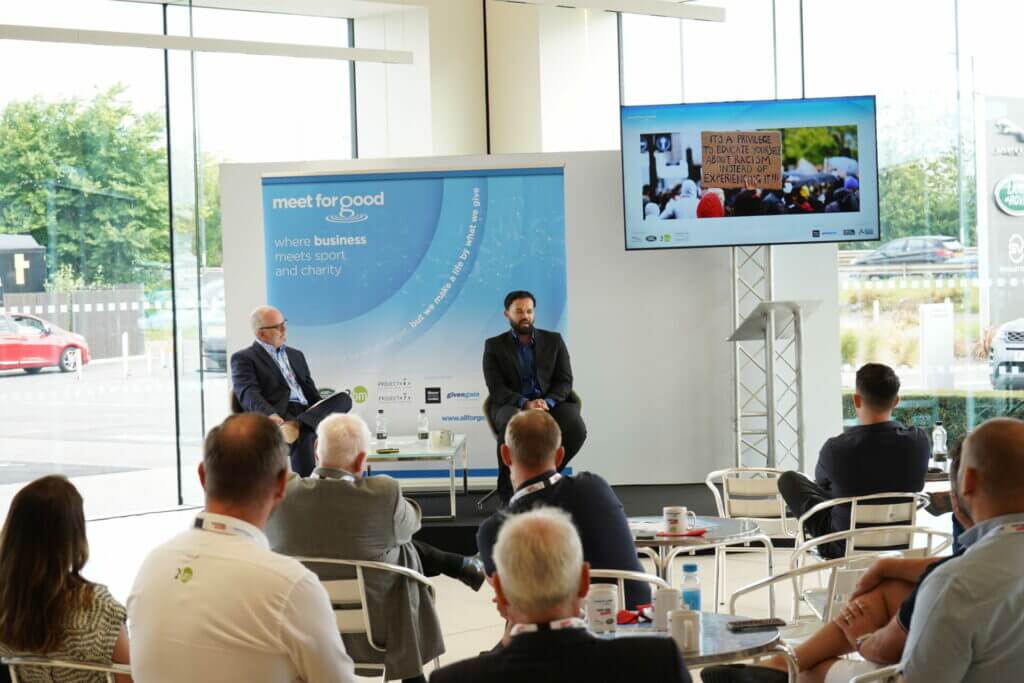 CEOs, presidents, directors and managers alike gather at the conferences to discuss the aforementioned issues, and more. Benefiting not only businesses, Meet for Good aims to inspire individuals from all walks of life and address certain topics that are seemingly unconsidered in the business industry.
Meet for Good focuses on significant and increasingly recognised workplace issues that are otherwise ignored. From mental health, workplace health and wellbeing, the functioning of high performing teams and nurturing talent in skilled team members, Meet for Good aims to bring these areas into the limelight, partnering with local businesses that share the same values that the campaign holds; whom of which are determined to make a difference and let change pave the way.
LogicBarn is an award winning Digital, App/Software and IT Support Agency based in Derby, with an international reach. We have a truly positive company culture embedded within us and only wish to work with other companies that have a positive impact on individuals and society as a whole. As a progressive company, LogicBarn resonates deeply with the values that Meet for Good is built upon, making it the perfect event for us. We recognise that work and wellbeing go hand-in-hand.
In 2020, Meet for Good began supporting the Move Against Cancer and Everything Branded campaigns. Charity is at the very heart of Meet for Good, and partnering with the amazing Move campaign takes the event another step further in creating the change we want to see. Alongside this, Meet for Good recently welcomed three exciting new partners who share their passion for change: Jaguar/Land Rover, Project7, and 2bm.
Honouring different cultures and diversity, we celebrate events that are meaningful to us. Such as, The Platinum Jubilee, Men's Mental Health Week, Pride Month and Easter – to name a few. Because of this, we establish a carefree and joyful spirit here at LogicBarn that Meet for Good encourages. Most importantly, we want to highlight the issues and holidays that are important to create awareness around; as well as having fun in the office.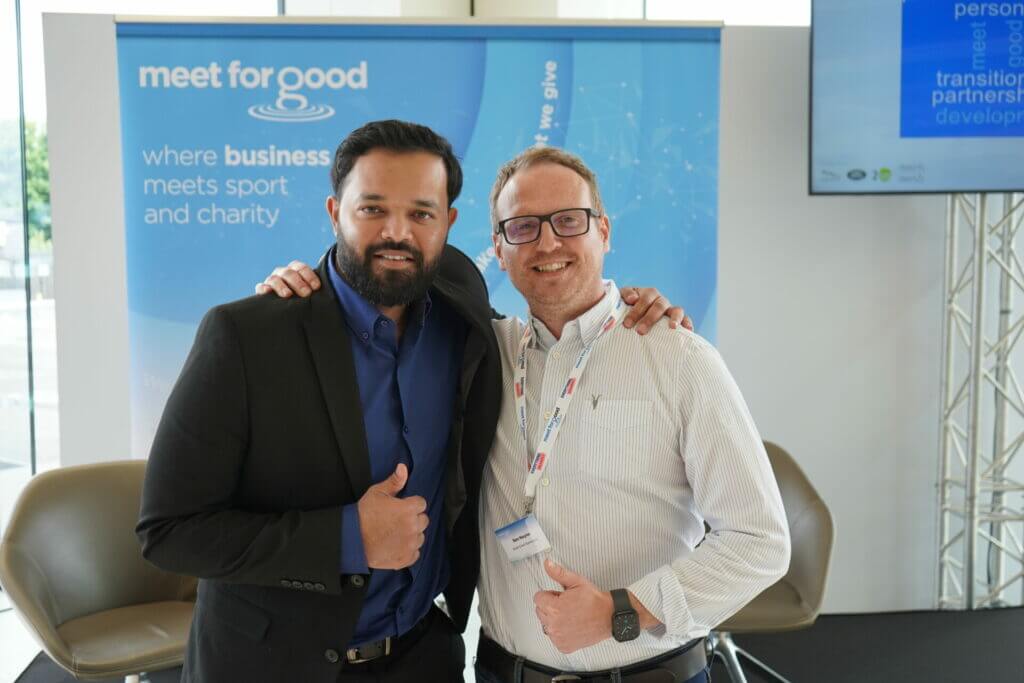 Aiming to nurture personal talent in all of our skilled specialists, from the tech side of the company to the creative, means that we not only have experienced professionals in our arsenal but also ones that are continuously passionate about their work. This heavily reflects in the work we produce, and the projects we take on are always created with ardency and a genuine excitement in what we are good at. At LogicBarn, we want our specialists to flex their skills. As a company, we are continuously progressing.
Recently becoming an award winning company has been an amazing and well-earned achievement for LogicBarn, among the many five star reviews we have received, and we cannot wait to see what the future holds for our Derby based company.
Our creative team have gained many impressive achievements throughout their careers that truly makes them stand out from the crowd. From earning their degrees to working with well-known public figures, their skills shine through with every project we take on. Here at LogicBarn, we have been members with Meet for Good since the start. We are really looking forward to working with and helping to support the campaign as much as possible in the future.