October is here and with that comes the gentle curve into full on Christmas mode. Even now things are beginning to develop and appear, ready for the big day in December. Even the Sky Christmas channel is on now! Too early? Maybe so but we can't hide from it. One of the main benefits Christmas brings is the increase in online shopping and sales. Great news for E-commerce store owners but to fully capitalise on this you need to make sure you are ready for the increase in visitors and hopefully sales. Here at LogicBarn we have created a simple guide to help you get Christmas ready if you sell online.
Hosting: From now until Christmas the traffic online will rise for E-commerce transactions. More and more people will be looking online and this means buying too. Always check with your hosting that your website can deal with the increase in traffic and visitors, not to mention transactions too. Last thing you want is people leaving your website as it's slow to load or crashes and even worse if your site times out during a purchase transaction, resulting in a lost sale. Any decent hosting provider should be able to tell you if you are ready for the surge in visitors from now until Christmas.
Online Advertising: Chances are if you own an E-commerce store you will have an understanding of online marketing, such as SEO or PPC. This doesn't mean you are ready for the rush though and you will need to update your online marketing and any PPC campaigns to factor in Christmas and the subsequent changes in people's behaviour. Your adverts should mention important factors such as last date for ordering for Christmas delivery, any sales dates and any other info you feel relevant. It's always good to mention Christmas in your adverts too. Have you created PPC campaigns that cover your entire product line? Do you have products that sell really well at Christmas, maybe they are Christmas themed, if so then ensure you are actively promoting these online using PPC and SEO. The time to start planning is now.
Stock Levels: This one's pretty self-explanatory.  Nothing worse than losing sales due to not planning ahead and ensuring you have adequate stock levels.  Seeing your customers go elsewhere will not fill you with the festive cheer.  Plan ahead and ensure you have stock of all your known popular sellers. Can you buy early from your suppliers, maybe they offer free returns for unsold stock. Look into your options and make sure you have a plan.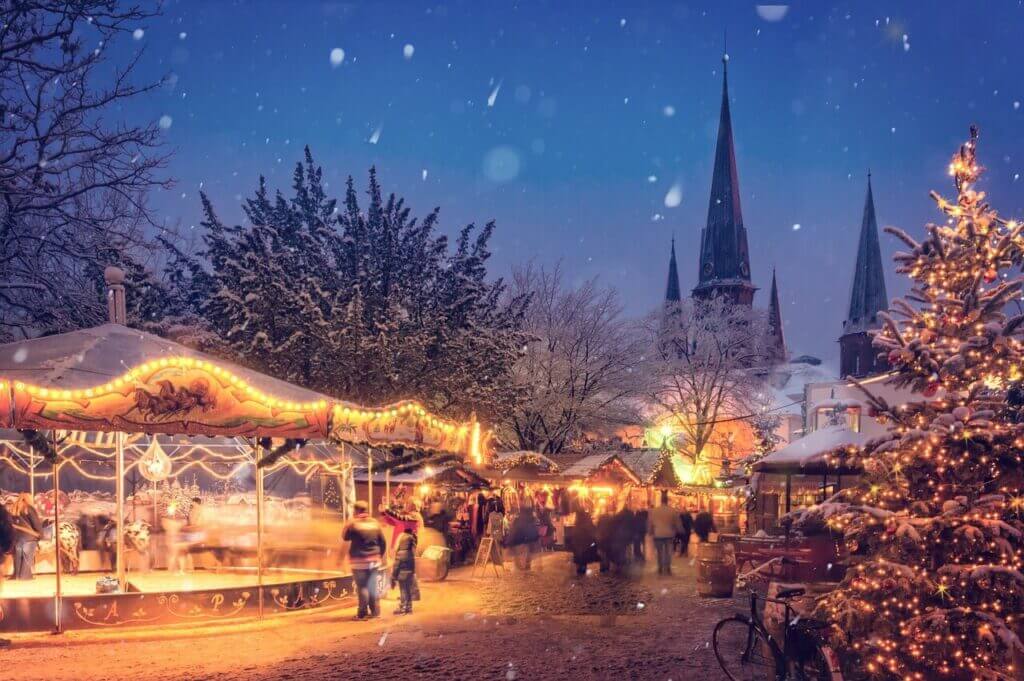 Delivery: Always clearly display your delivery options, so people can order in good time. Maybe you offer multiple delivery options, in which case, make sure you clearly display these along with prices. Always display the last day people can order from you with delivery before Christmas. Speak to your courier now to ensure you know exactly how they work in terms of collection and delivery times, as well as costs so you can factor this into your budgeting and postage costs you pass onto your customers. Nothing worse than seeing profit eaten away by delivery costs you did not factor in.
Returns: Chances are you will get return requests, wrong size, wrong colour etc. Always clearly state your returns policy, normally in a footer link and any delivery page. Does the customer pay for returns? Do you offer free returns within a certain period? Clearly outline your return policies so there is no confusion with the customer at a later date.
Sales: With Christmas comes the, almost as traditional, online sales. If you are planning on having your own online sale then make sure you advertise this plenty of time before the sale start date. Include details of your sale in all purchase confirmation emails, newsletters, on your website itself and even in emails in the signature. If someone has bought from you before then chances are they will again so make sure you inform them of your sale date.
Transparency: You don't want to spend your busiest period of the year answering questions and dealing with annoyed customers. So, from the start always ensure you are clear in your operations, from customer service opening times to delivery costs. It's better to have all the information displayed for your customer to find online then for them to have to ring or email you. Ensure all links to information are easy to find in the footer or header menu. Clearly outline your returns procedure and ensure there are no hidden fees added at the checkout stage which might put people off.
If you are unsure if you are ready for the Christmas rush then feel free to contact us anytime and we can help with this and make sure your E-commerce store is good to go for the festive rush.