A brand repositioning

with fantastic results.
Gold Crest Chartered Surveyors are an established company wanting to take their business to the next level. The LogicBarn team were chosen as Gold Crest want a website that doesn't just look good, but want a website development company that can tie in fantastic design and functionality, with real SEO results that improve lead generation and increase sales. As LogicBarn have worked with Gold Crest on their IT systems in the past with outstanding results, LogicBarn was a natural fit to take on this ambitious website project.
The website was completed in just 5 weeks.
Completed in just five weeks, the team at Gold Crest were incredibly impressed not only with the new website, but also the revamped logo, brand identity, new strap-line and the responsiveness of their new website.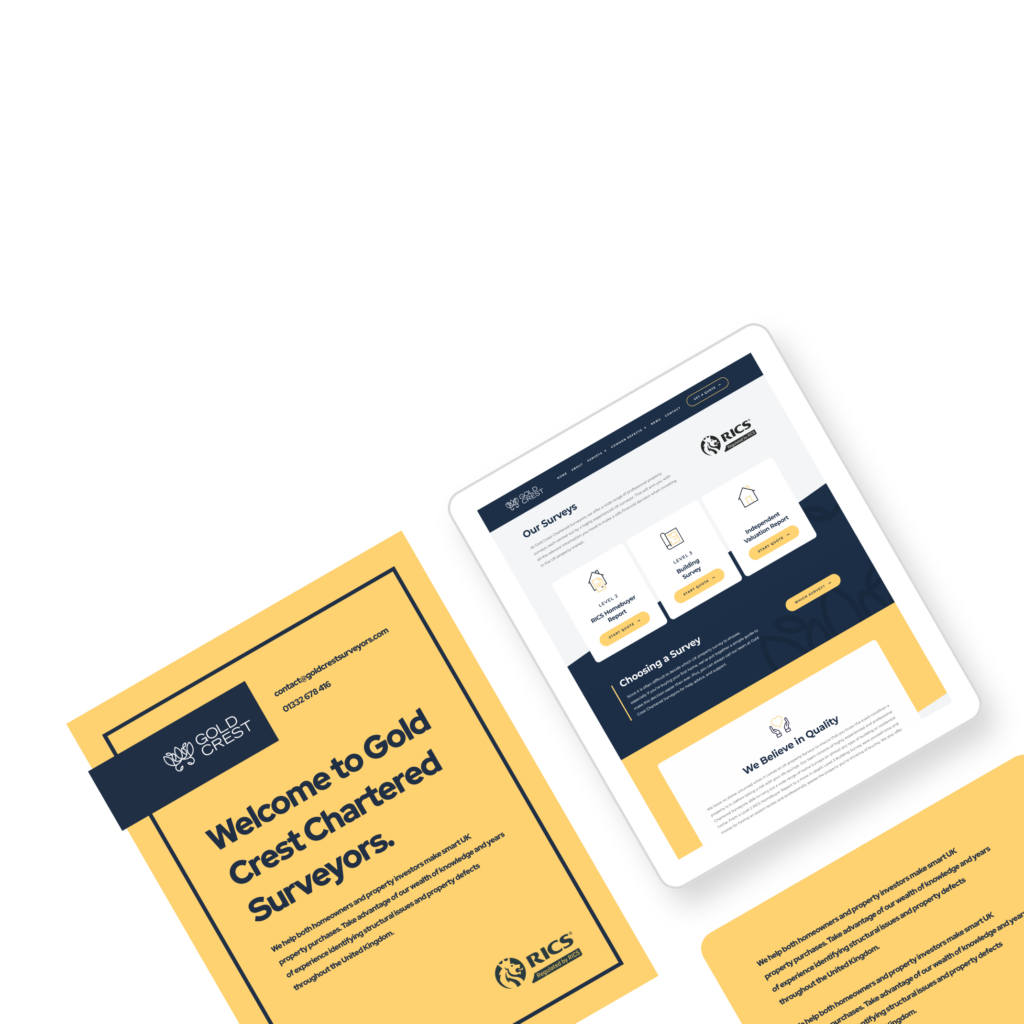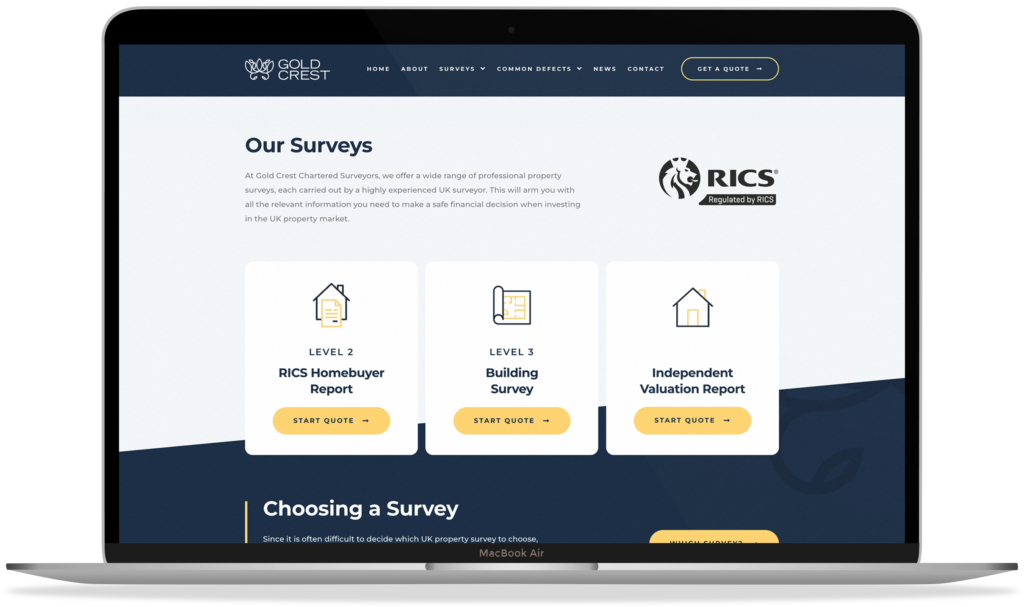 Improving user experience to increase leads & reduce bounce rate.
The focus was on providing quality content for users, while at the same time funneling them through to achieve the desired response: to contact Gold Crest or complete an enquiry form to facilitate their services. We ensured this was the case on every page of the site, contact details were prominent whilst maintaining brand integrity.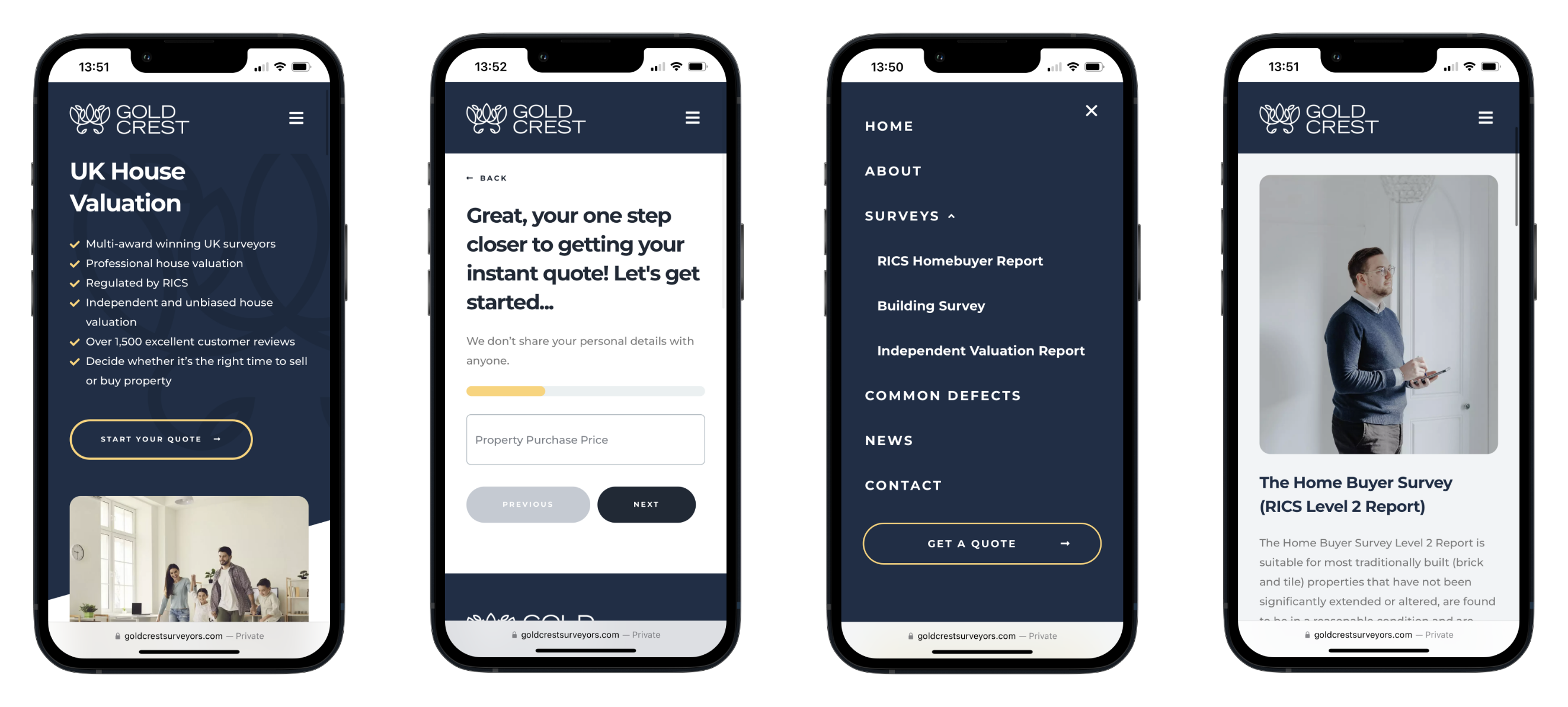 Gold Crest trusted LogicBarn to handle their digital marketing activities in the form of SEO (Search Engine Optimisation) and PPC (Pay Per Click advertising). Organic rankings via SEO are usually the most cost efficient long term, and with their established brand, LogicBarn have already helped them to achieve page one rankings on many of their target Keywords.
This combined with other marketing efforts had more than doubled the number of enquiries that Gold Crest was receiving within weeks of the website going live. This has culminated into ongoing digital marketing support that will continue to keep Gold Crest growing at pace.