In regards to the countryside, nowhere tops the Yorkshire Dales for breath-taking scenery, that really does take your breath away. We followed thousands of cyclists through the natural hills of green during the gruelling annual cycle sportive through the Dales. As a photography and videography service, we were tasked with capturing ground and aerial footage with our team of creative talent. From close up ground filming to stunning aerial cinematic footage, our drone pilot, videographer and photographer managed to document the entire day with spectacular results. See our showreel of the day below.
The day, whilst visually stunning and a joy to film, did come with some hazards to overcome. The thin roads – which were not really suited to our 4×4 vehicle – made the day feel adventurous and kept us on our toes. As cyclists flooded the roads, we also had to plan for the sportive competitors being spread out for miles. Finding safe parking spots was also a challenge for our team, however, with the safety of the cyclists and our staff being ensured throughout the whole day, we managed to come up with a solution. There was a lot of thinking on the fly, to make sure that we got some stunning angles and cinematic footage, particularly the beautiful scenery; one of the main highlights of the day. It was clear to see that all of the cyclists thoroughly enjoyed the day, whom of which regularly interacted with our videographer, photographer and drone pilot, whenever we were spotted. We managed to obtain some fun footage from these interactions, which clearly shows the amazing spirit of the day.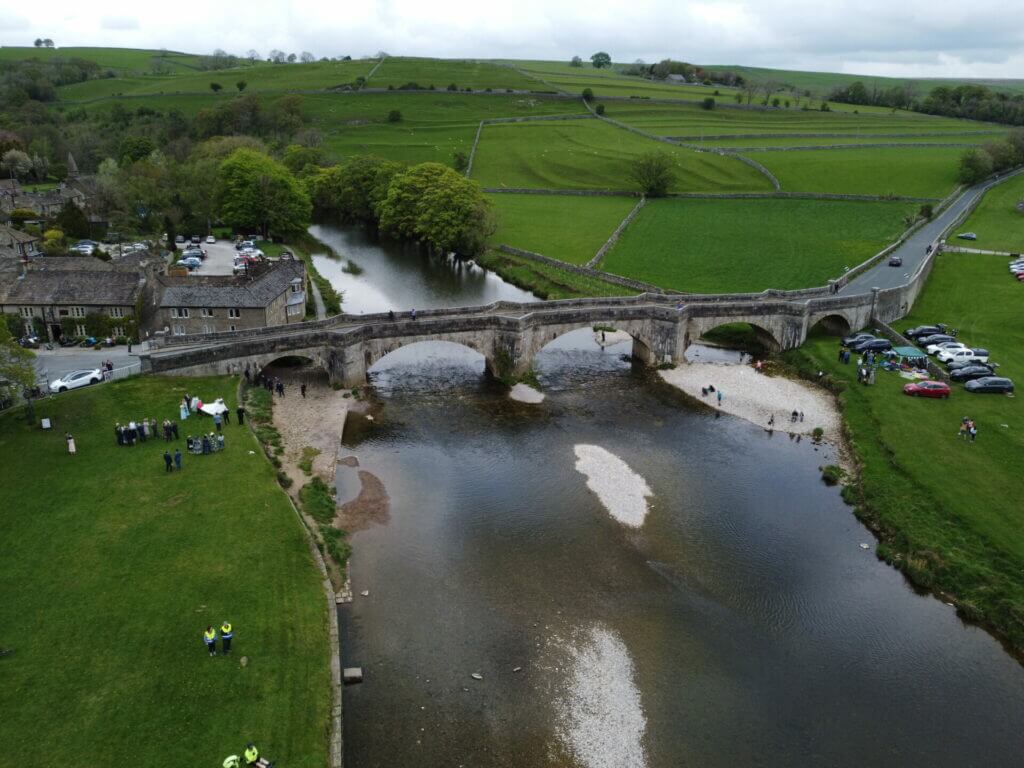 The Yorkshire Dales is truly an amazing place and our creative team made sure during camera, video and drone work that this was emphasised in any footage taken. The team here at LogicBarn enjoy a challenge, which makes the final results even sweeter. Capturing an event like this required on the spot thinking for our creative team; to see opportunities for cinematic footage when others can't, to be able to capture moments that tell a story and promote the brand or event in question.
If you'd like our team of creative visual content producers to capture your day or event, then contact us today for an informal chat where we can discuss your vision and requirements.