The world is constantly evolving, and this includes the business world. Peoples needs and tastes evolve, meaning their requirements change too. Owning a business can be a daunting prospect and ensuring a constant level of success takes hard work and dedication, not to mention the prerequisite of marketing and advertising to ensure longevity in your industry. The need for constant change and regeneration to stay relevant means what worked before may not work in the future. People move on, people adapt and more importantly people like choice.
Sadly, for you this means your customers will always be perusing your competitors when looking to perform an action be it a purchase online, quote or to take out a service. For many, who have a presence in the digital world, the competitor aspect will always play a factor in their success. Prices, reputation and experience all dictate your level of success within your industry. Sometimes, historic events or matters out of your control can affect your businesses performance. Your identity could have gone stale and your digital strategy is now out-dated. Sometimes, a more far-reaching change of direction could be required, and this is where rebranding can help.
There are a few scenarios where a new rebranding strategy are a requisite for new and continued success for a business. In this article we highlight the 5 main reasons why you should contemplate a rebrand for your business.
Change in Ownership
The emergence of a new business, be it from a merger or de-merge or acquisition may require a new brand identity. Sometimes a fresh approach is essential and if the take-over was due to a failing business then the old identity may not be worth trying to salvage or rescue, in this instance a rebrand could be essential to ensure growth for the new business and owners.
Company Evolvement
As mentioned before, the business world evolves, usually requiring the businesses themselves to evolve to stay relevant within their industry. Being durable is often seen as a key to success and having the ability to evolve and adapt as your industry does means rebranding could offer a solution. A complete internal business evaluation can help you decide if rebranding is a potential option when you start to feel your goals, ambitions and direction has changed.
Poor Reputation
Sadly, in the digital age it's hard to remove or hide derogatory statements aimed at your business or service for whatever reason. People tell more of their friends when they receive bad service then when they experienced a positive service. A poor reputation can do permanent harm to any business and any good work can quickly be rescinded no matter the efforts involved. This scenario is probably one of the more logical reasons to consider a rebrand strategy. Improving your digital presence by simply rebranding can have an instant and impactful effect, though simply changing your logo will not suffice. It has to be a complete rebrand so your new identity opens up fresh opportunities.
New Product Line
There's many an example of a product being developed for a certain purpose but fate and necessity totally changed the direction said product ventured into. Some of the world's most famous brands were not intended for their eventual end use market. For example, Play-Doh was originally invented in 1933 with the purpose of cleaning up soot covered walls. However, the advancement of wallpaper to use vinyl meant walls became easier to clean without the putty invention. Fast-forward to 1956 and Play-Doh re-invented itself as a children's pliable modelling clay product. If your product line has changed drastically and intended target audience, then rebranding may be essential in helping your business grow and thrive.
Dated Brand Identity
If your business or product has had longevity in your market then you could be at risk from being seen as a dated offering amongst your competitors. One such example is Old Spice, once seen as the old man's choice of smelly, it re-invented itself in 2010 with some eye catching and comedy induced TV adverts. This, backed up by a social media campaign with very public feuds between celebrities meant the end result was sales increased by 27% within 6 months. Taking time to evaluate your competitors and your market will give you some indication if your brand is stale and needs a refresh.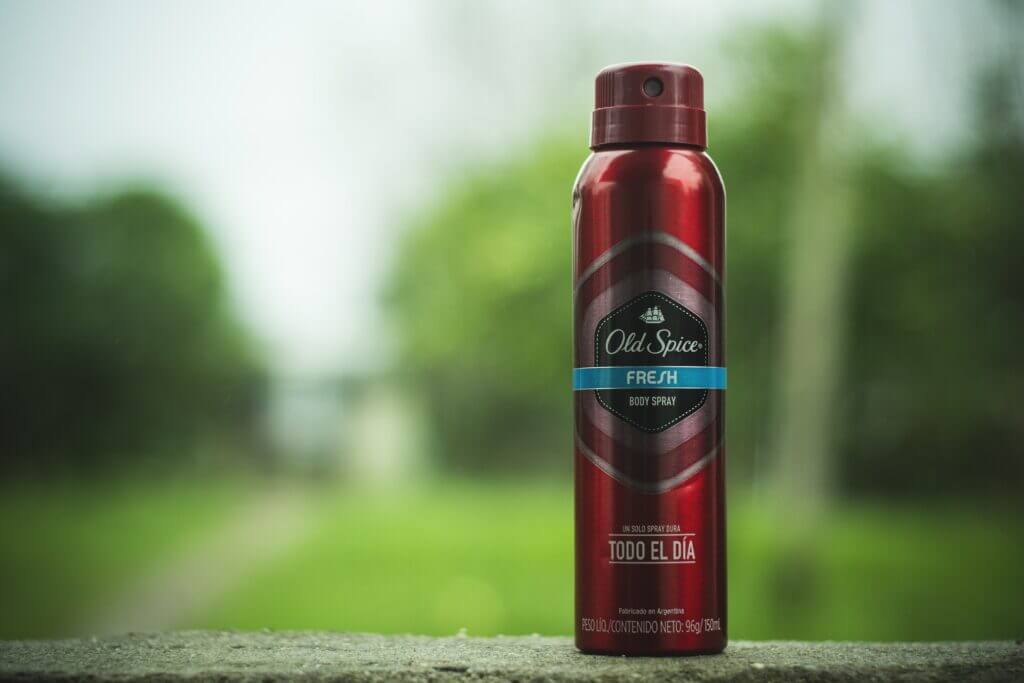 Poor Performance
If you're struggling to attract new customers and sales are dropping despite your prices being competitive or your services gaining favourable reviews, then a rebrand may be the next option. If your offerings have changed but you still struggle to grow your business then the problem might be image related. Maybe a rebrand is a bit too drastic and a refresh would give you the desired results, however there are many elements to this decision, one of which is your digital marketing strategy and if this itself is dated and in need of modernisation. Something which LogicBarn can help with.
If you are unsure if rebranding is for you then speak to one of our experts today for a free consultation. We have helped rebrand and refresh many companies which have then experienced growth in sales, revenue and business. You can contact us anytime on 0303 223 0110 to speak to a branding expert, via our form here or email us at hello@logicbarn.com